IT'S NOT ONLY A SOFT DRINK but is a new way of thinking about life: a healthier way, focused on the rediscovery of traditions and true flavors.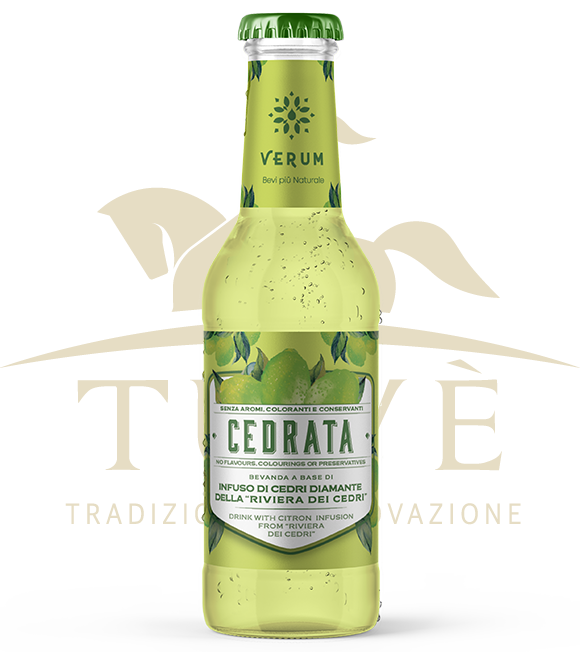 SENSORY
NOTES
AND CHARACTERISTICS
WITH CITRON INFUSION FROM 'RIVIERA DEI CEDRI'
On the "Riviera dei Cedri", overlooking the Tyrrhenian Sea, grows the smooth citron of Diamante variety, a unique variety for its juice and for the essential oils contained in its peel.
All the good of the Mediterranean in one bottle

The Mediterranean is a lifelong infatuation, a love from which there is no turning back. A sunny, unique and true soul. Where the sea, the sun and the wisdom of the hands cultivate authentic excellence.
It is a genuine world, a suitable land, the good things origin. It is the expression of a culture oriented to the principles of a healthy diet.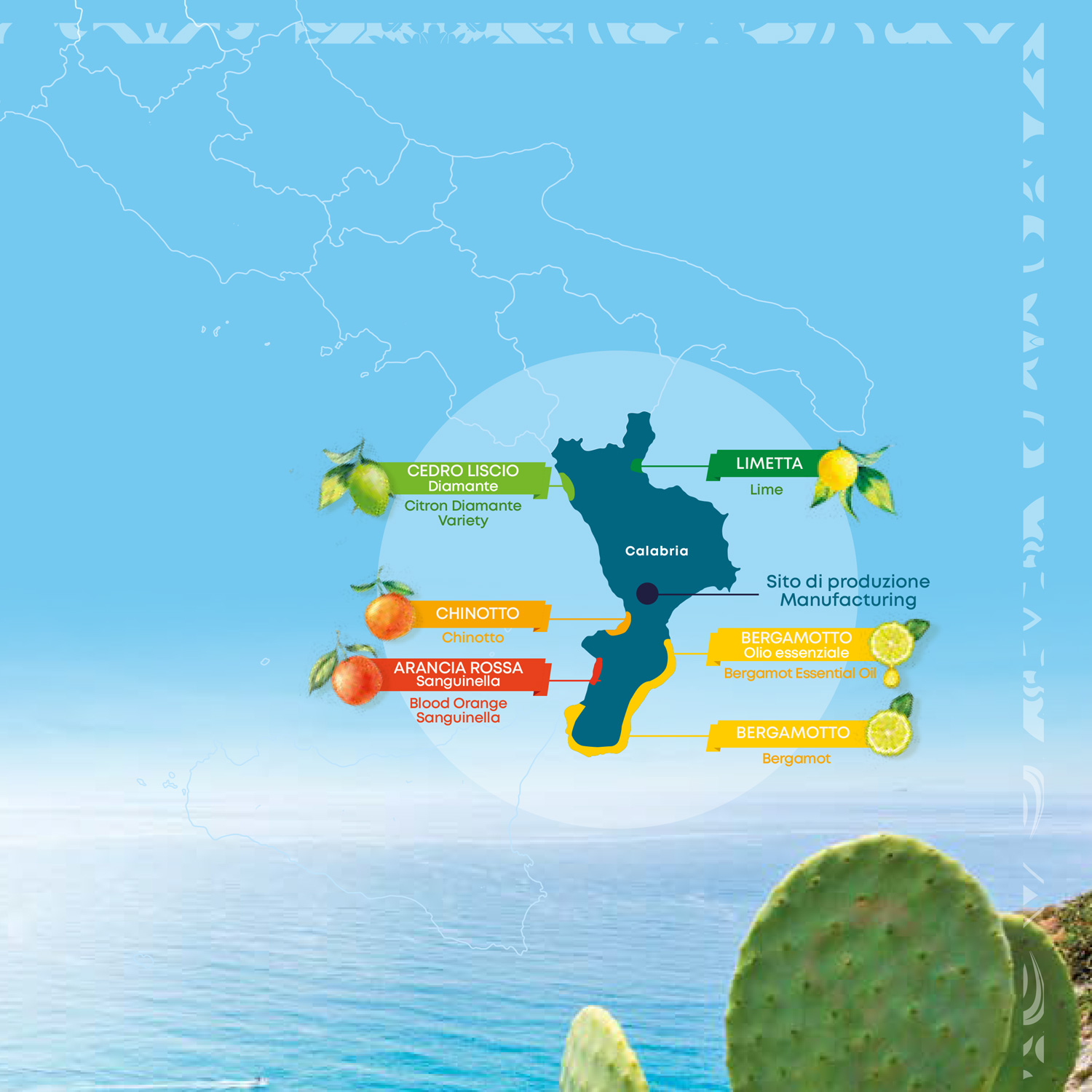 NO FLAVOURINGS, ONLY INFUSIONS AND JUICES
A range of drinks that has its roots in the tradition of Made in Italy soft drinks. From the selection of the best citrus fruits cultivated along the Calabrian coast, we obtain soft drinks with an authentic flavour, that can offer you the true taste of these fruits.