VERUM
TONICA DI
BERGAMOTTO
IT'S NOT ONLY A SOFT DRINK but is a new way of thinking about life: a healthier way, focused on the rediscovery of traditions and true flavors.
SENSORY
NOTES
AND CHARACTERISTICS
WITH BERGAMOT ESSENTIAL OIL AND QUASSIA INFUSION
From the round fruits, from the rough peel and from the intense fragrance, the fine essential oil of Bergamotto is extracted. His pleasant citrus-like note really matches with the bitter taste of the quassia infusion, obtained from the cortex of this red-cheeky flowered plant.
All the good of the Mediterranean in one bottle

The Mediterranean is a lifelong infatuation, a love from which there is no turning back. A sunny, unique and true soul. Where the sea, the sun and the wisdom of the hands cultivate authentic excellence.
It is a genuine world, a suitable land, the good things origin. It is the expression of a culture oriented to the principles of a healthy diet.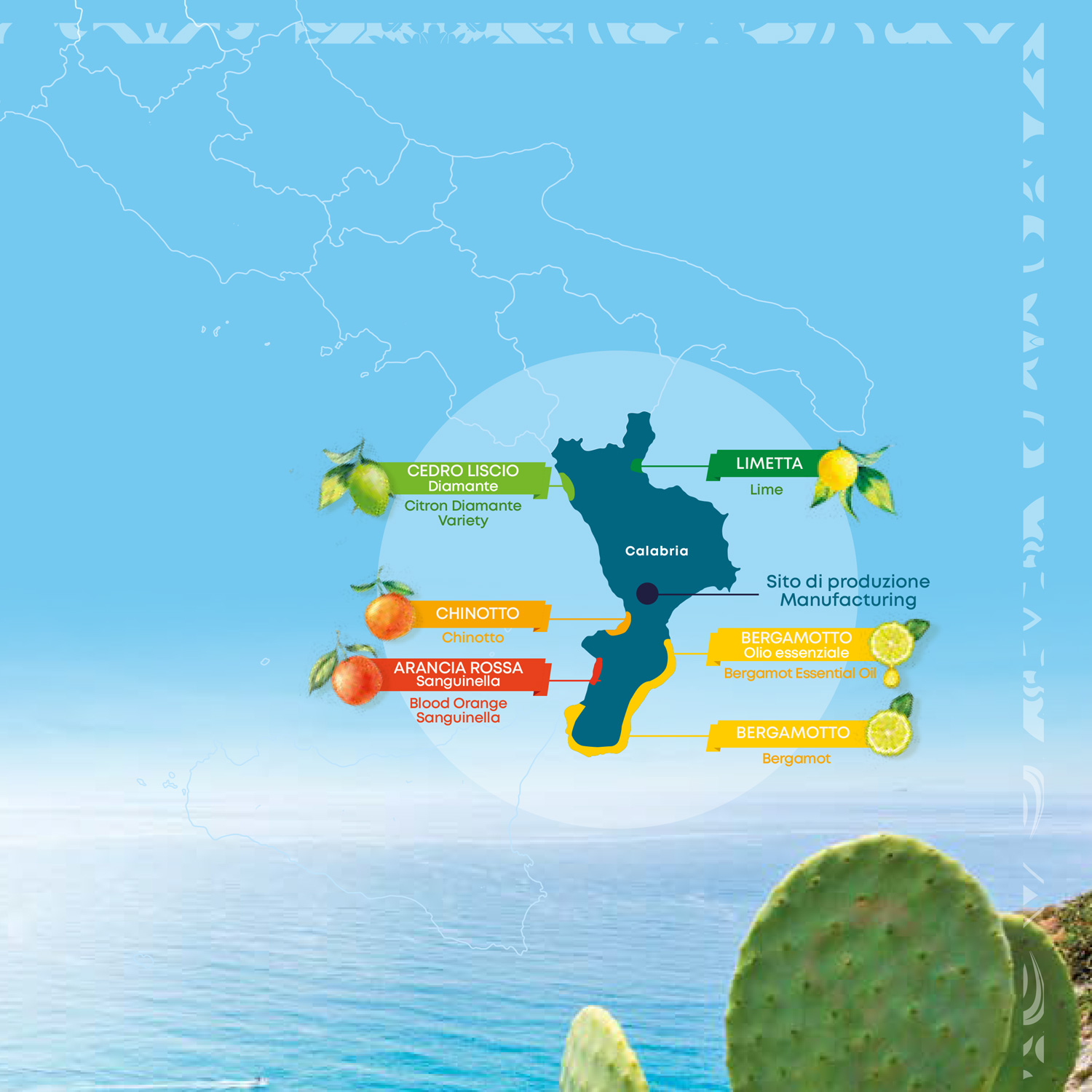 THE EXCLUSIVE ART OF MIXING
The presence of Botanicals in the mixology line, the careful selection of raw materials and the exclusive processing method that involves the infusion of spices for 10 days, will enhance your cocktails.