Produced in limited quantities, this unique expression of red vermouth is the result of the best botanicals and herbs selection added to our classic Vermouth Drapò.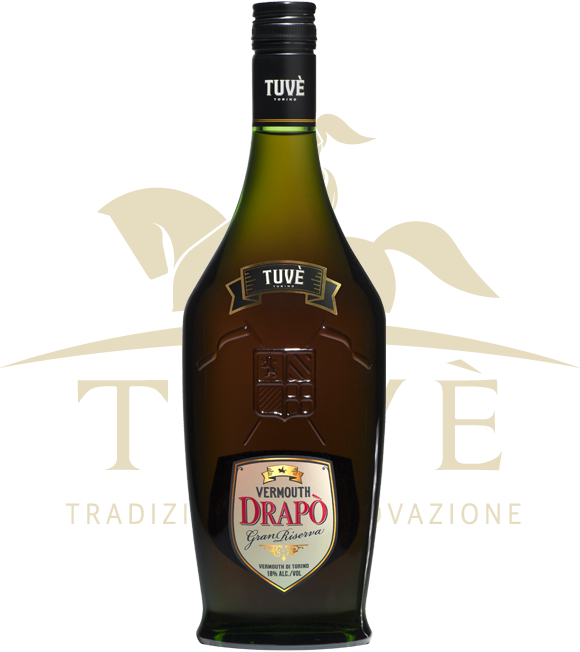 SENSORY
NOTES
AND CHARACTERISTICS
Color: dark amber
Taste: decisive, intense and persistent on the palate
Alcohol content: 18% vol.
Size: 75 cl
Drapò Gran Riserva rests for at least eight months in French oak barrels. This passage will further strengthen its body and structure, giving it hints of ancient wood and a combination of supreme flavors. It is part of the Premium Tuvè line.
It has a beautiful amber red color, with some light caramel nuances.The aroma is intense and enveloping, with hints of ancient woods and dried herbs. The taste extension is remarkable, warm and tannic,but also round and persistent, which involves all the senses.
We recommend tasting Gran Riserva at room temperature together with 70% dark chocolate chips or with dried fruit such as Piedmont's hazelnuts or Bronte's pistachios. In mixing it is used to give complexity and character to quality cocktails.
3cl gin&p
3cl bitter tuvè
3cl vermouth drapò riserva
slice of orange