A strong and bitter digestive with a refined heart, obtained from the prolonged infusion of herbs and spices. To become part of the TUVE' Family, all the components are selected, checked, extracted and processed according to the Turin Vermouth tradition.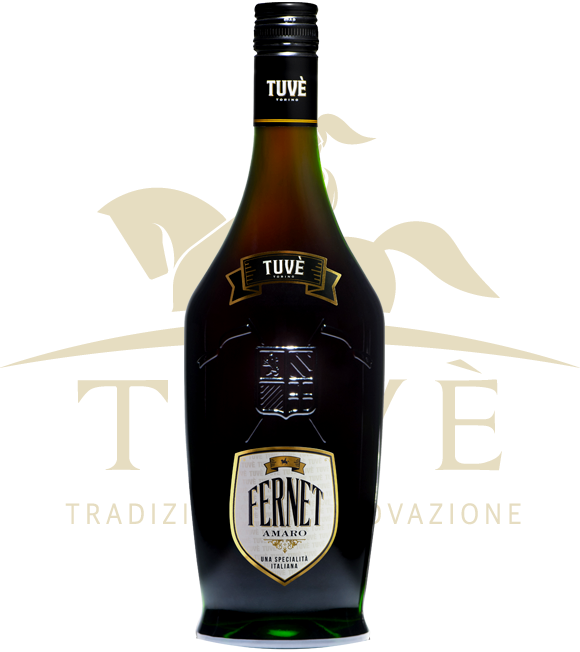 SENSORY
NOTES
AND CHARACTERISTICS
Color: dark amber
Taste: decisive, intense and persistent on the palate
Alcohol content: 39% vol.
Size: 70 cl
Straight at room temperature or with ice, Fernet Tuvè is recommended as a digestive after meals, it can be accompanied by coffee or in addition to Cola. Somebody still prefer taste it the "old fashioned way" with water or soda.
Obtained from the prolonged infusion of fine botanicals, among which the mint of Pancalieri which is considered the best in the world for the fineness of the perfume, the pleasant taste and the medicinal properties.
Of a classic dark color, it also presents some amber shades. Both the aroma and the taste reveal themselves in a decisive, intense and very persistent way on the palate.
It is an excellent digestive that helps to pleasantly complete digestion.
We recommend serving it at room temperature to best enjoy all the botanicals hints. It can be also served with ice and used in modern mixing to give a touch of character to drinks.
3,5cl Vermouth Drapò Rosso
3,5cl GIN&P
1,5cl Fernet Tuvè